1
/
30
Every bride wants to be the center of attention on her wedding day. However, some women try so hard that their strange outfits are discussed for a very long time. We have selected photos of the most unconventional wedding dresses for you to see.
Photo 1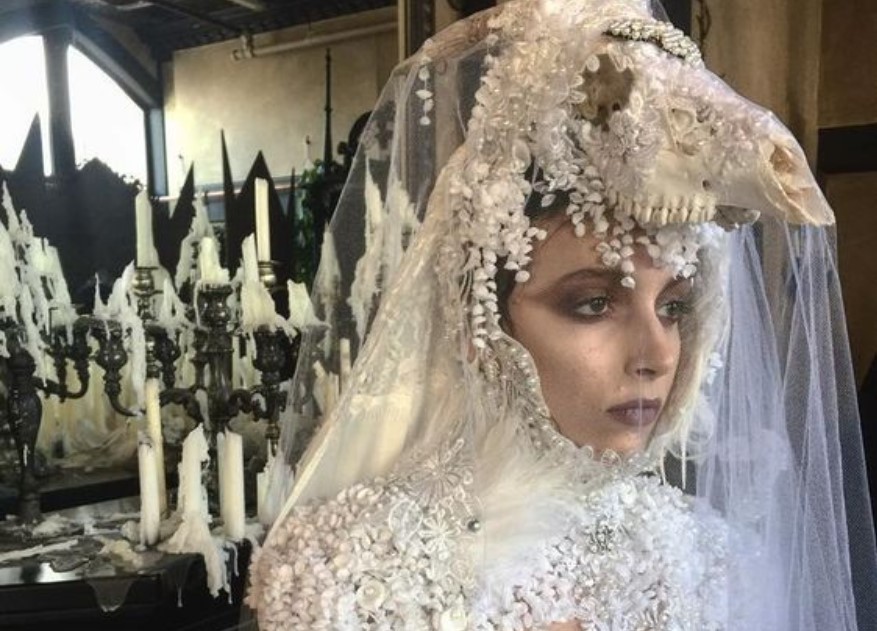 Agreed, that's a very unusual choice for a veil.
Photo 2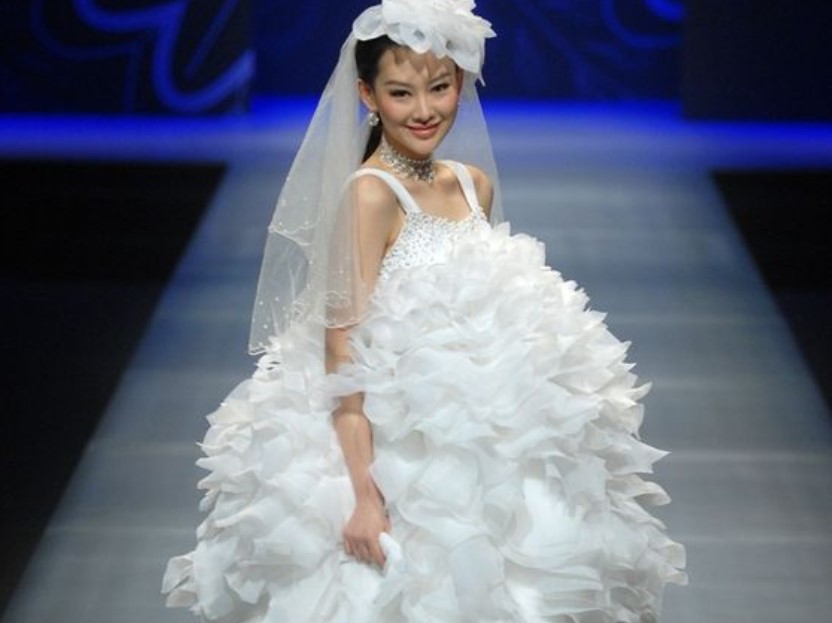 The girl has hidden her beautiful figure under a very voluminous ball-like dress.
Photo 3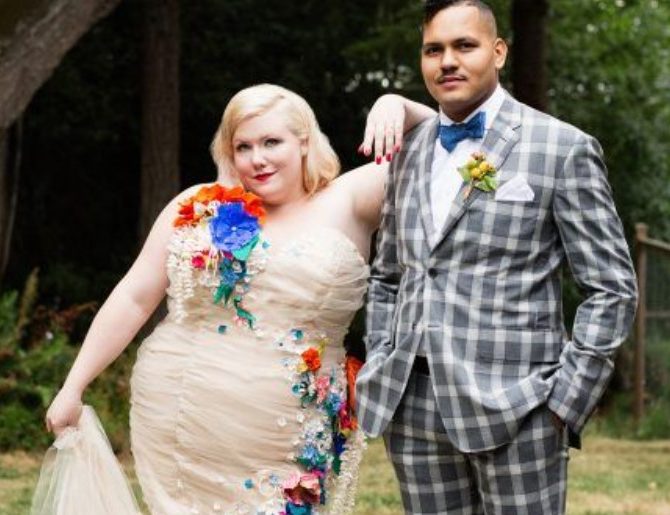 A very bold choice of dress that catches the eye.
Photo 4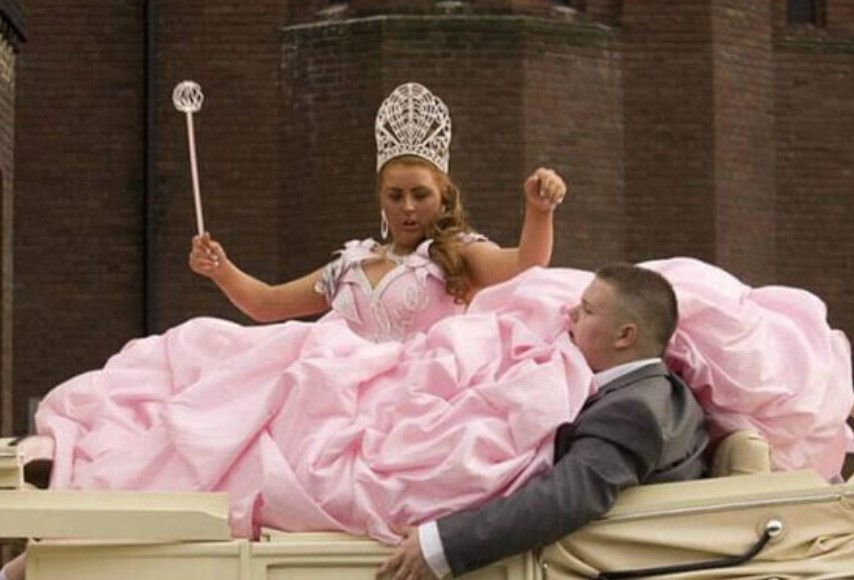 The dress shouldn't be so voluminous that the bride can't fit into the car.
Photo 5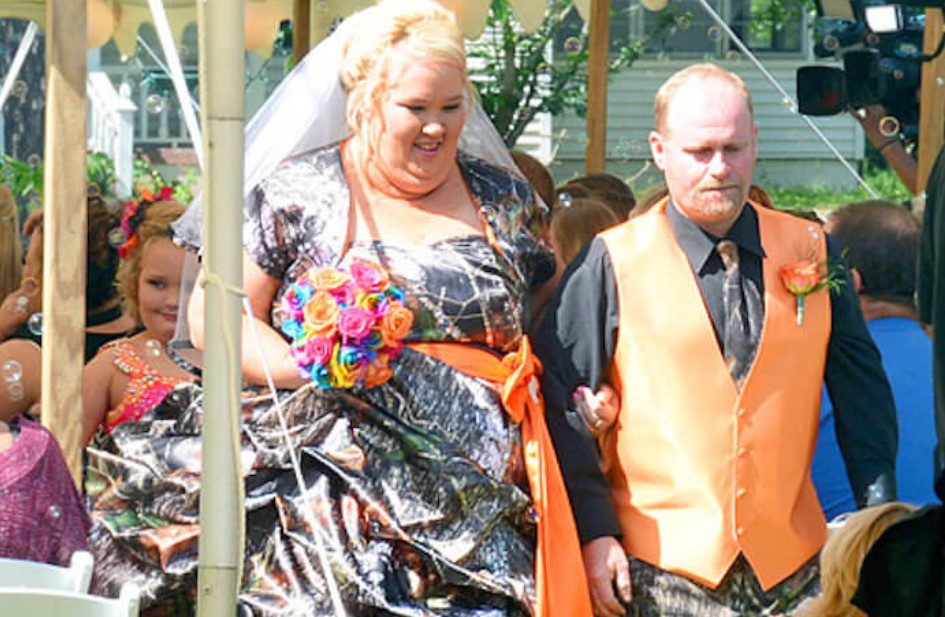 Unusual dress color, but the most important thing is that the bride likes it.
Photo 6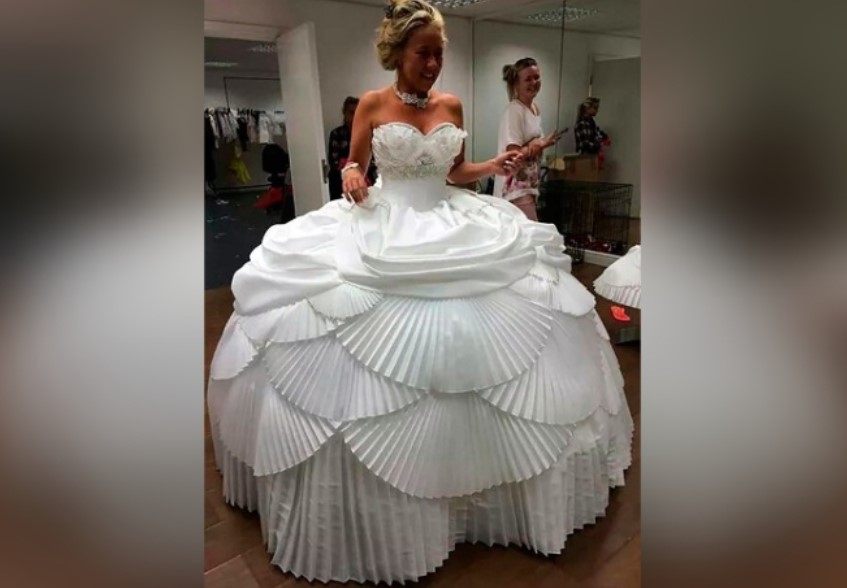 A dress shaped like a flower? That's an unusual choice.
Photo 7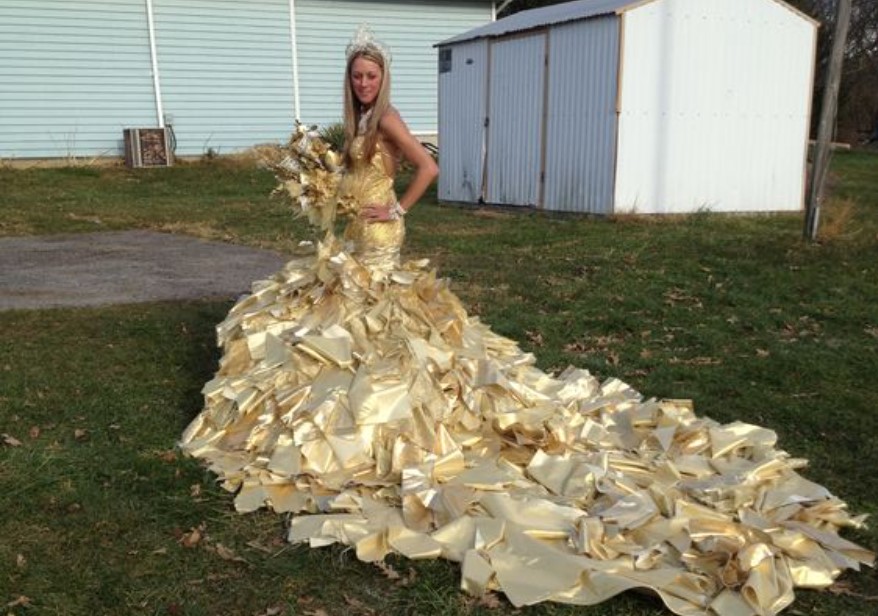 The bride chose a very strange dress.
Photo 8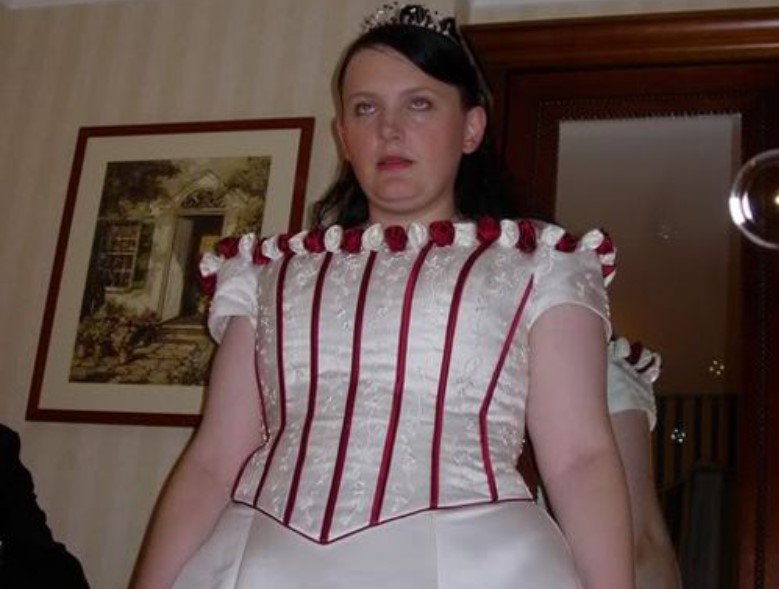 The girl wanted to dress up as Snow White on her wedding day.
Photo 9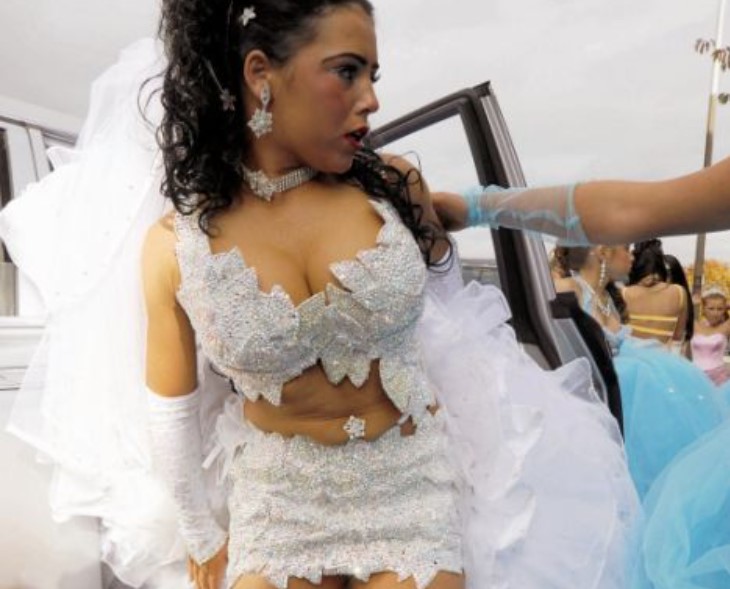 A shiny and revealing dress.
Photo 10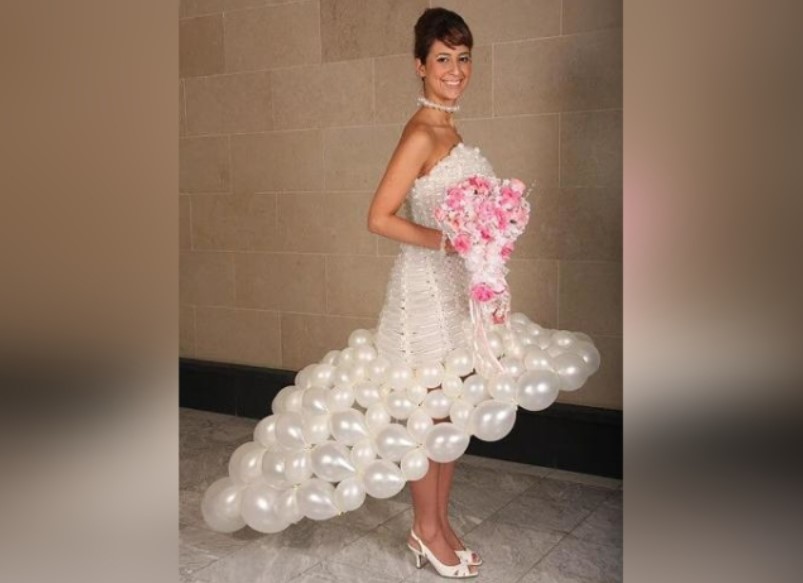 A wedding dress made of balloons.
Photo 11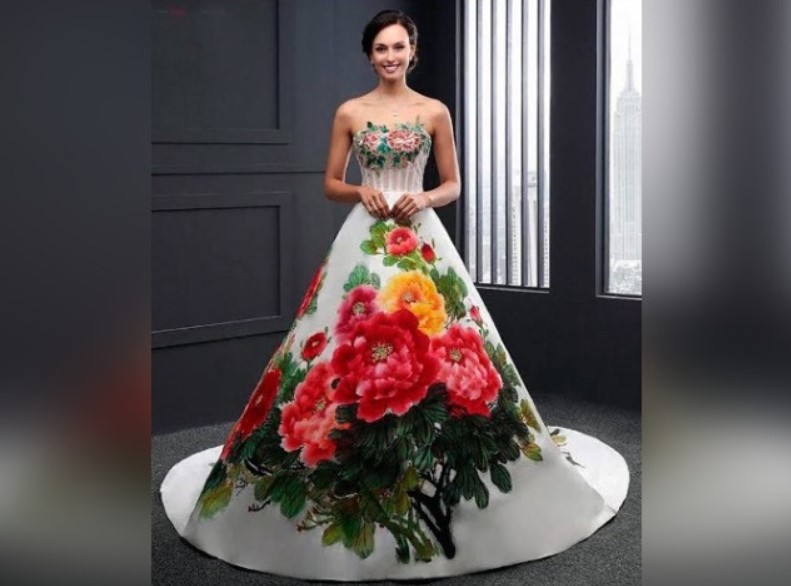 In such a dress, you might not need to buy a bridal bouquet.
Photo 12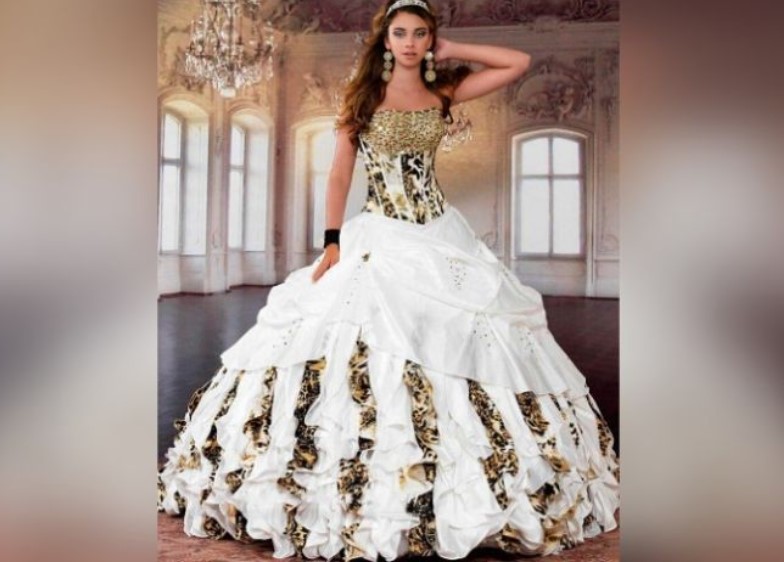 Unusual dress with a tiger print.
Photo 13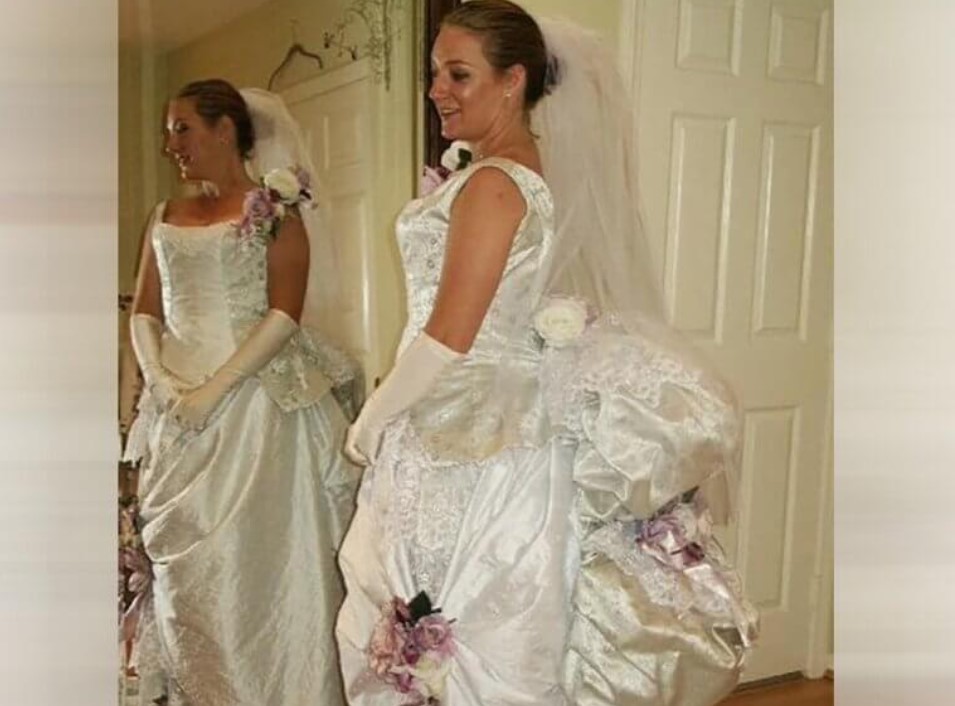 It seems they attached the train like this, what do you think?
Photo 14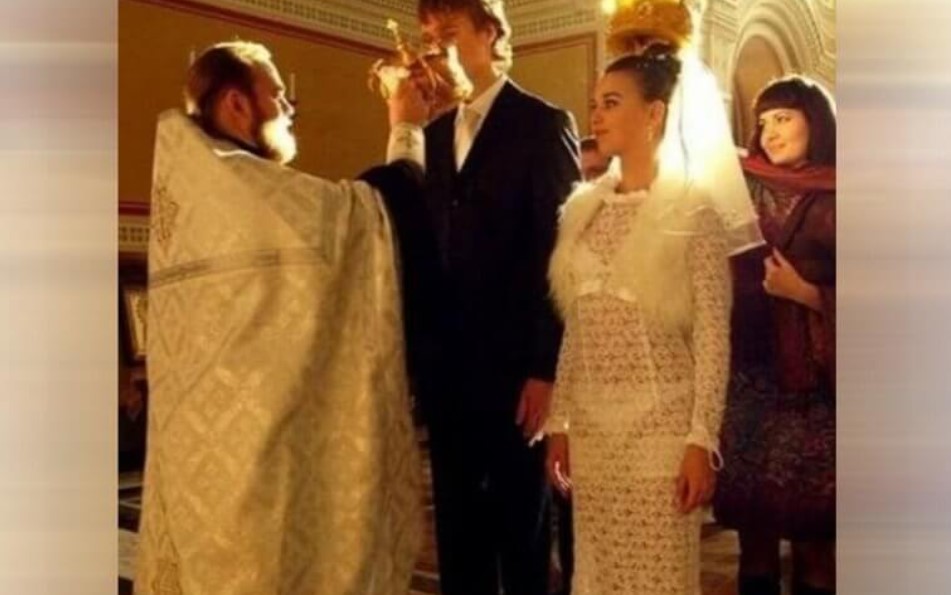 A slightly revealing dress for a church wedding.
Photo 15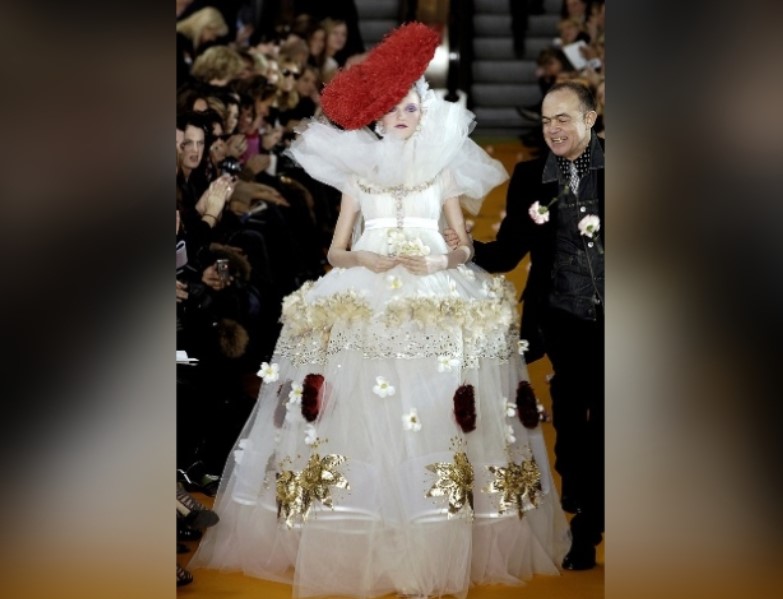 This bride's outfit has left a lasting memory.
Photo 16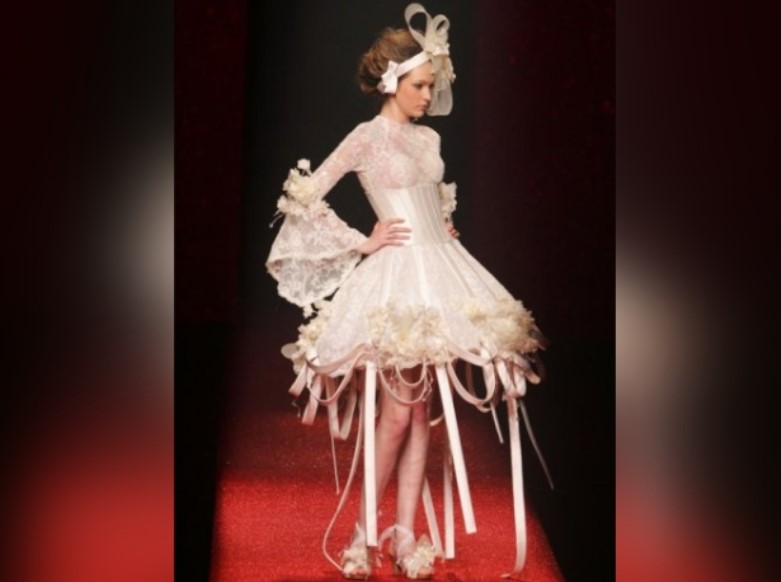 It looks like it was cut into pieces.
Photo 17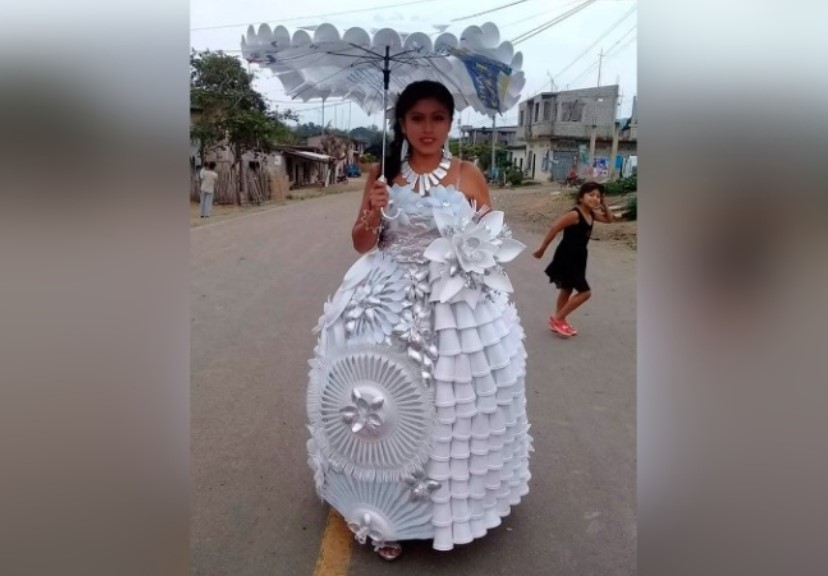 A dress made of plastic cups; it seems like a statement against the use of plastic tableware.
Photo 18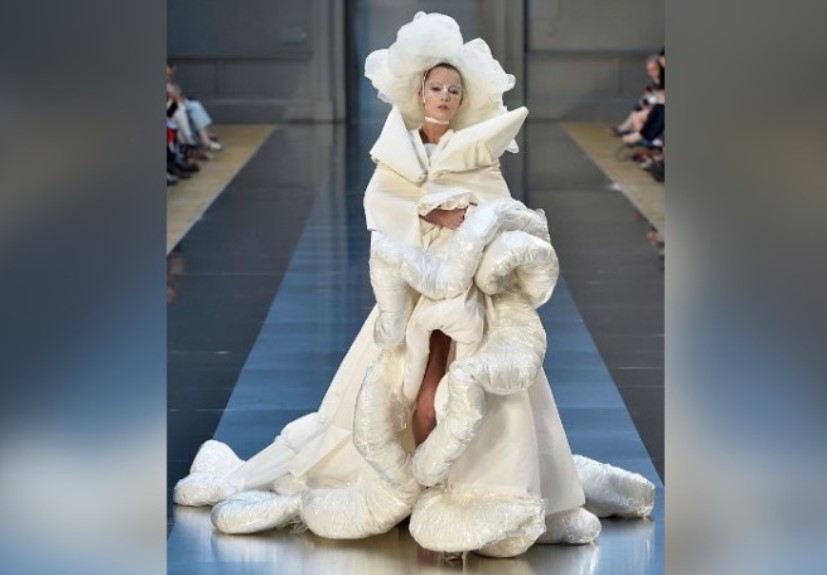 You can sleep in this dress without taking it off.
Photo 19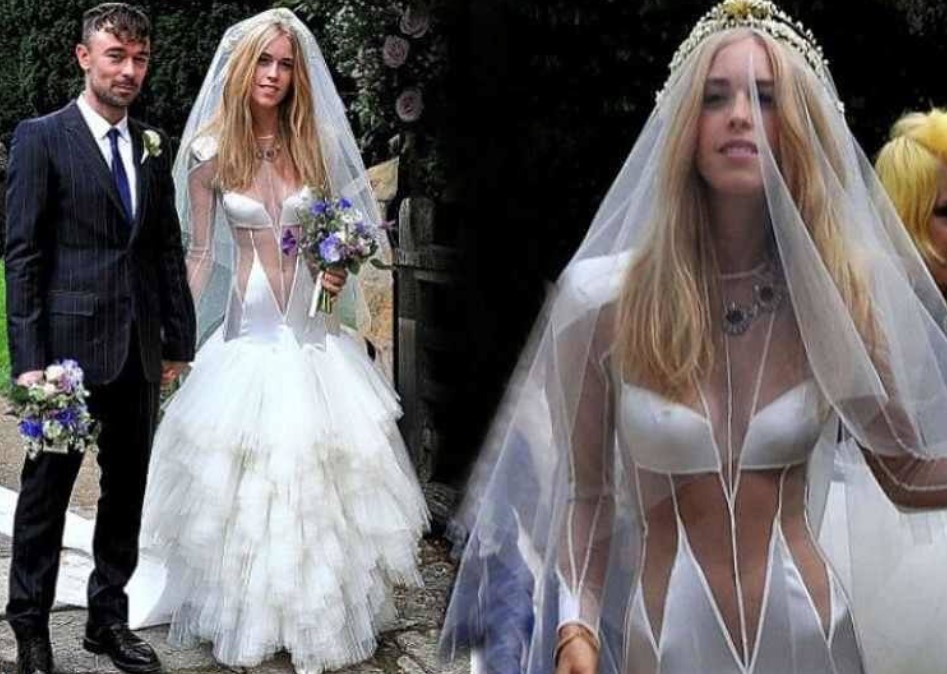 A quite revealing dress, but the bride likes it.
Photo 20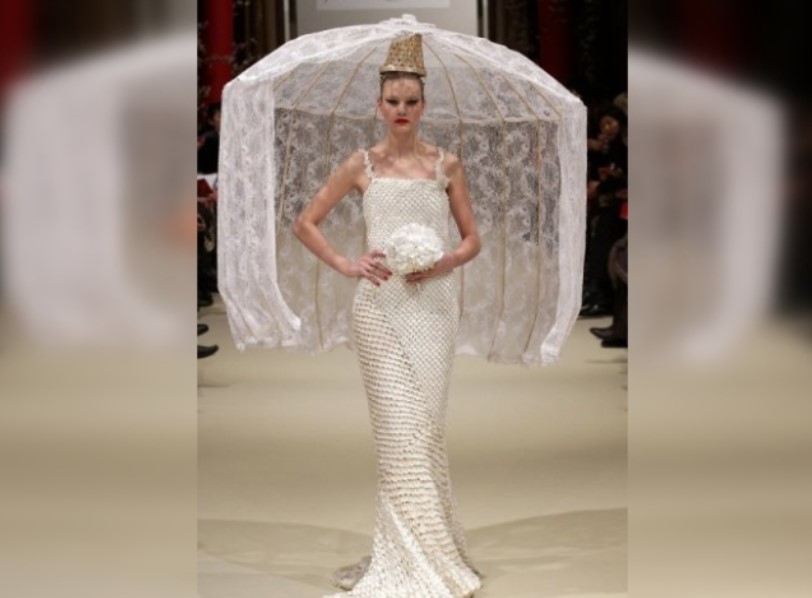 A dress with a built-in umbrella.
Photo 21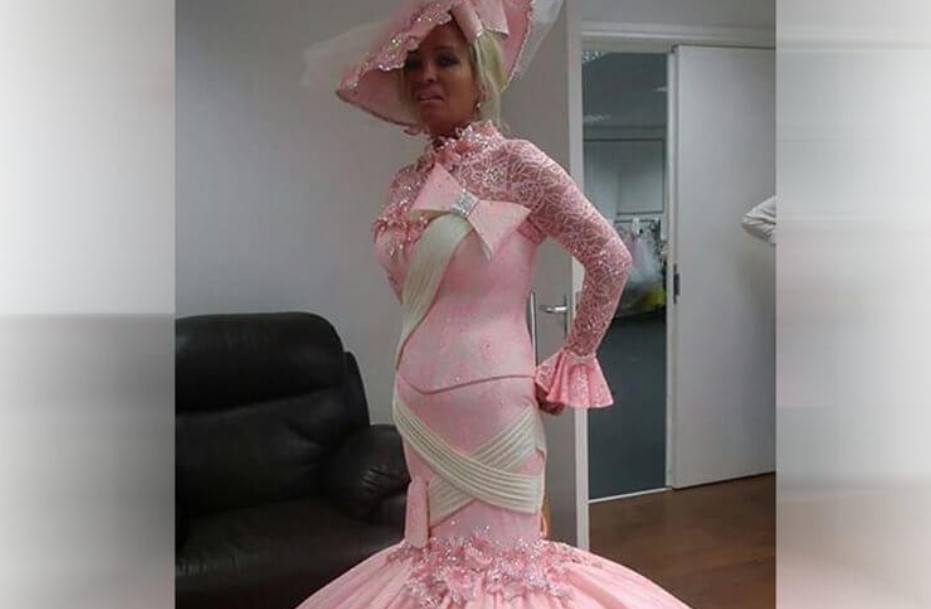 A Barbie-themed wedding dress.
Photo 22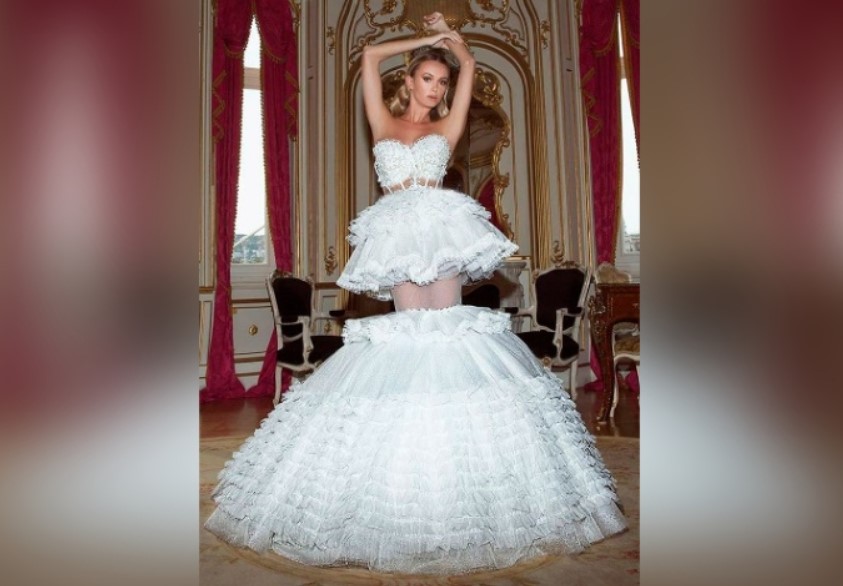 A very strange dress, what do you think?
Photo 23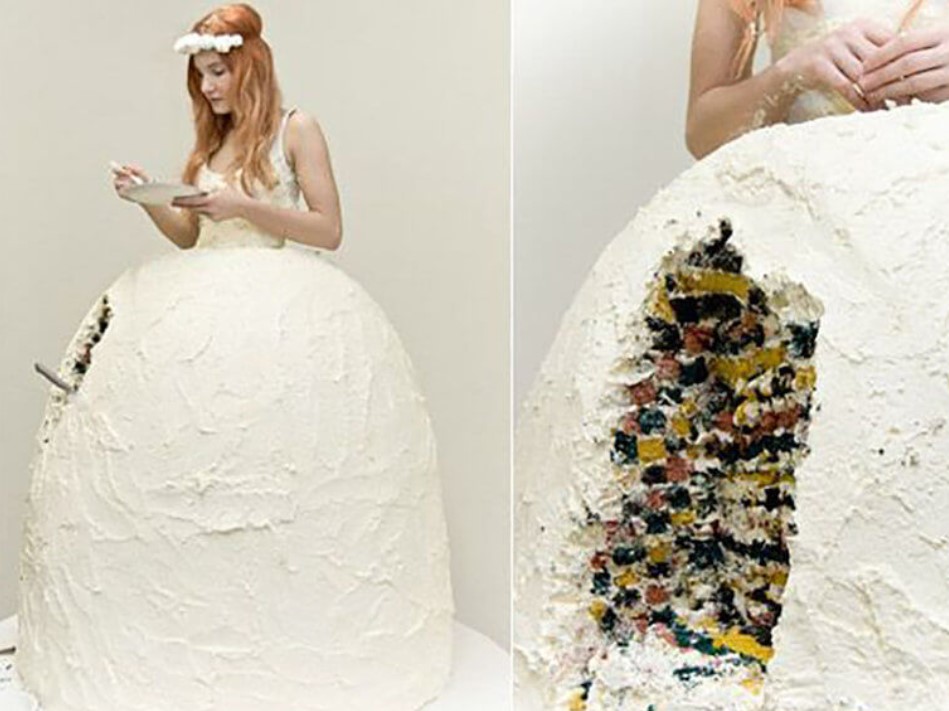 A wedding cake and a dress combined into one.
Photo 24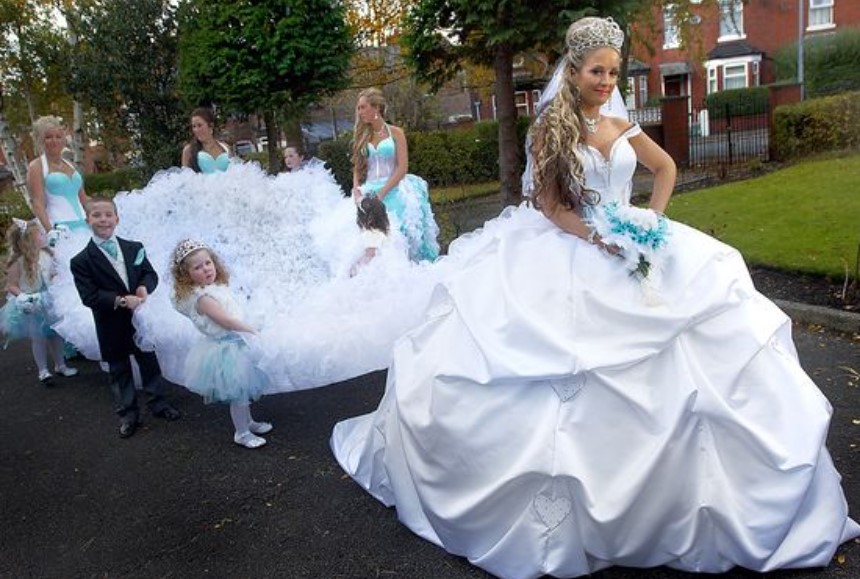 A train that had to be carried by all the guests.
Photo 25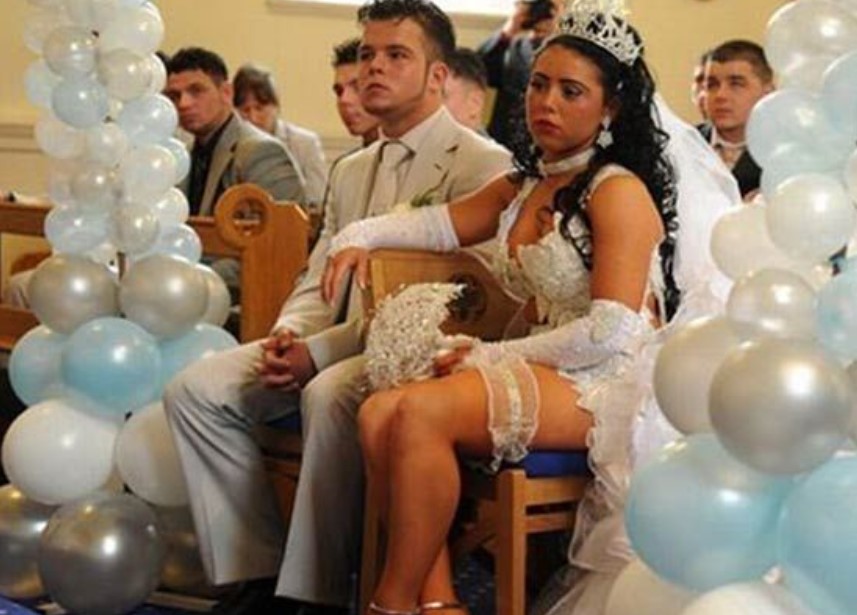 The bride wanted an ultra-short wedding dress.
Photo 26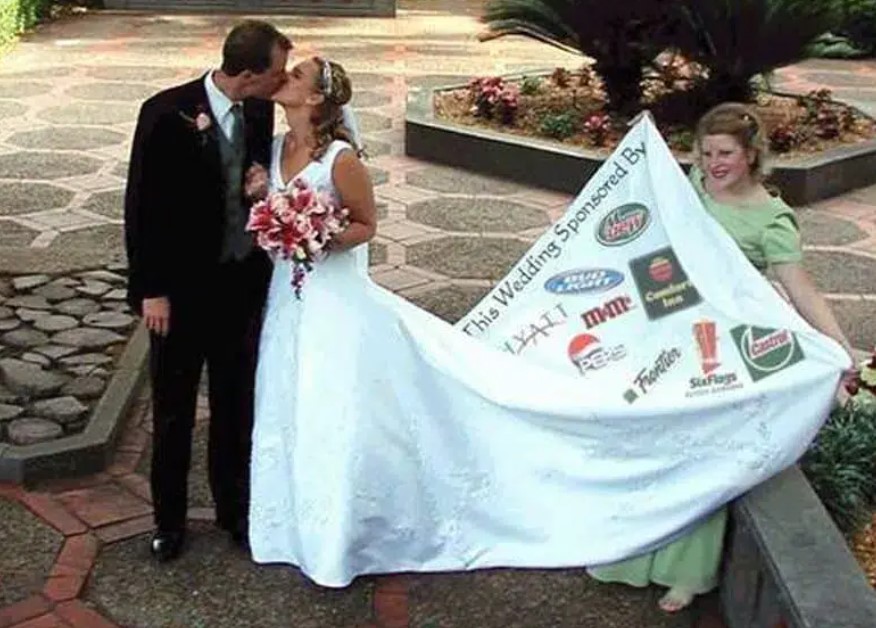 The dress was used as an advertising banner.
Photo 27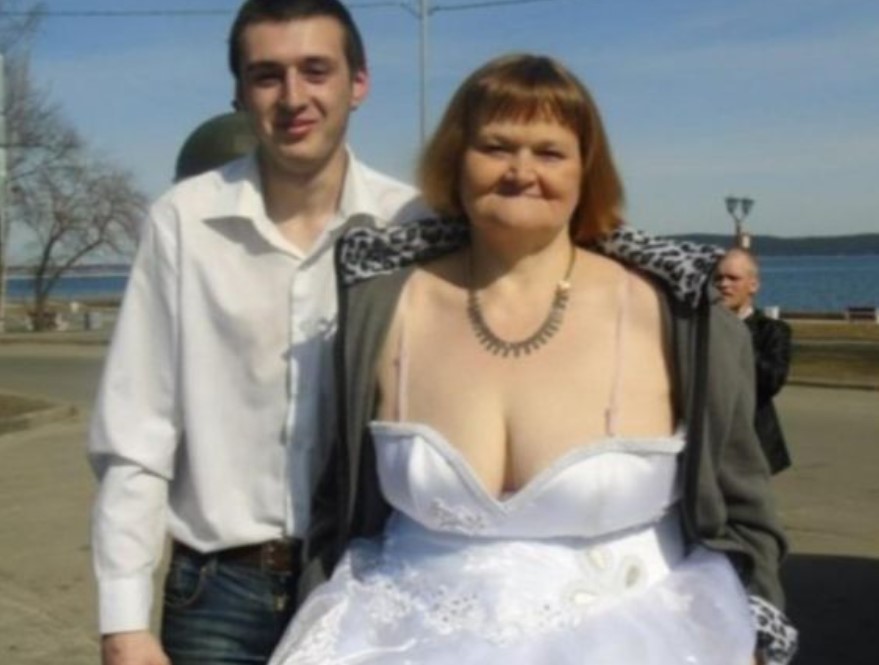 A revealing wedding outfit.
Photo 28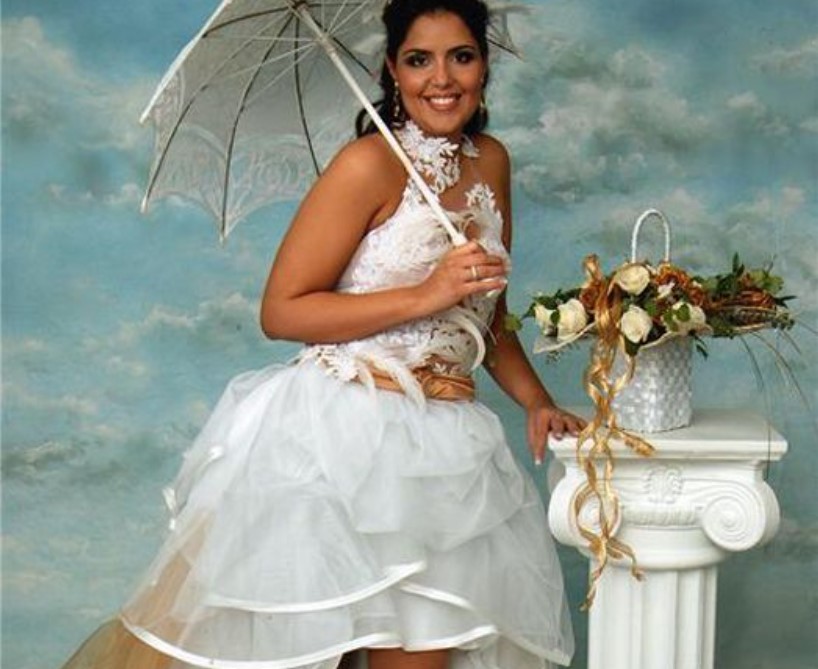 The bride is happy, it seems like she feels comfortable in this dress.
Photo 29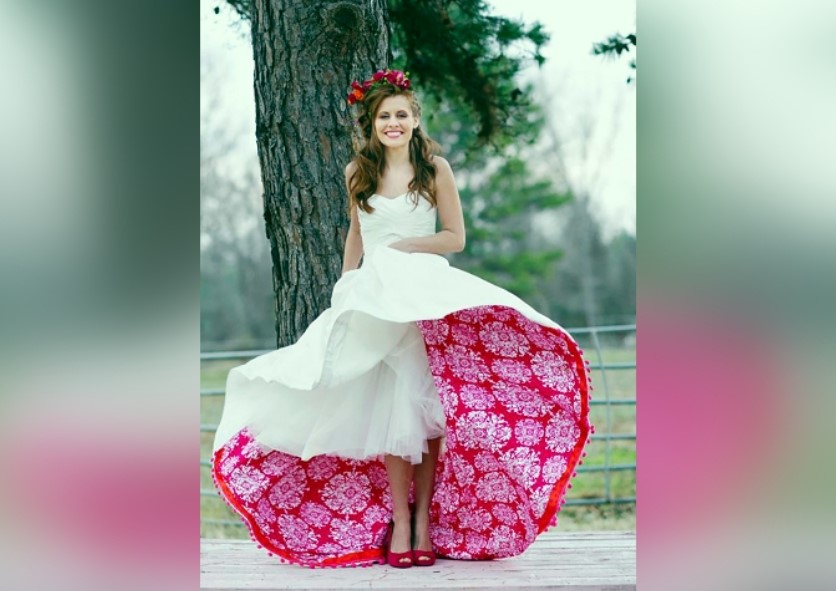 The unusual bolero on the dress drew attention to itself.
Photo 30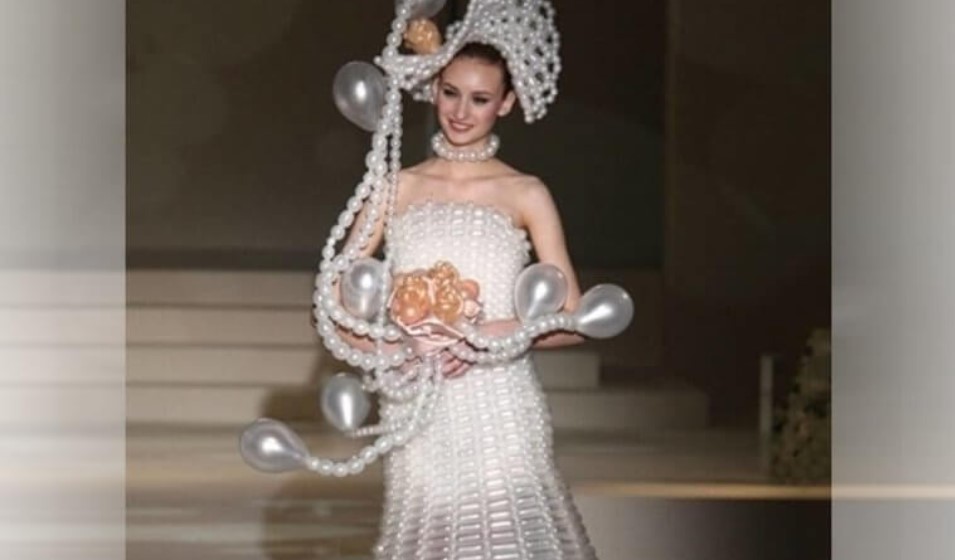 In a dress like that, the main thing is not to accidentally take off.